This was the only clue I had to the registrationnumber, parts of a nine in the middle of the number.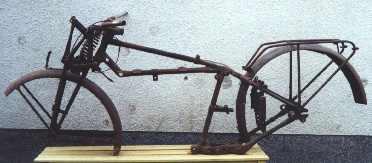 I did see this frame first time about 20 years ago at the Falun Autojumble but it was already sold to a man from Stockholm as a Dunelt, 10 years later I found it and bought it from John Högsund i Värmland county.
The first seller had found it at a scrapyard in Oviken in Jämtland county. I have been searching for information and registrationnumber during this years but without success.
Around 1930 the Swedish general agent for Panther was Andersson & Olsson in Kristinehamn in Värmland county so I put my hope that it first should have been registred in Värmland and so it was.
2016-04-10
A very big THANK YOU to Anders Engström which found it in the S-register.
The registrationpapers say it was first sold in 1935 and sold to Jämtland county in 1952 but never registrated. It was found about 80 miles from the last owner
Frame number 6167 and engine number 95223 (engine missing). It has sidecar mounts, but the front fork top links is not for sidecar use and it's not registred for sidecar use.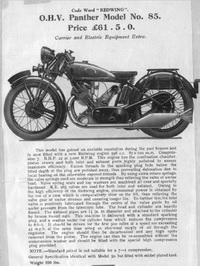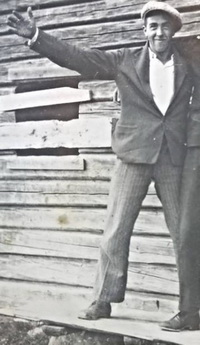 Last owner Helge Erikson in Vemhån.
2016-05-14
Some progress made both frame and fork and some other parts sandblasted and primed.
2016-05-29
Front fork parts.
Need contact with someone with a similar fork which can help me with measurement and correct thread sizes.

2016-06-10
Need a better fork crown mine is welded in 2 places and not straight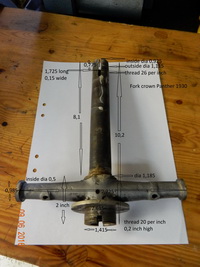 Arbete pågår. under construction.